If you currently have a health insurance plan that you purchased on your own (an individual or family health plan), there's a 50/50 chance you will qualify for the individual premium tax subsidies that are coming in 2014.
This is according to new research conducted by the Kaiser Family Foundation (KFF). Here is a summary of their findings on how the premium tax subsidies will impact current individual policy holders.
Research Findings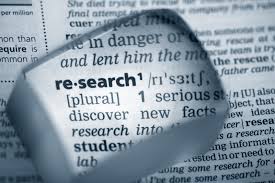 KFF's research found:
Half (48%) of those who currently purchase their own individual/family plan will be eligible for a subsidy.

For this group, the individual premium tax subsidy will average $5,500/year.

For this group, the premium tax subsidies would cover, on average, 32% of the premium for a "silver" rated plan.

The premium tax subsidies would cover a higher share of the premiums for individuals choosing to enroll in lower cost plans. For example, enrolling in a bronze plan from the same insurer offering the benchmark silver plan would mean an average subsidy across all current individual market enrollees of about 38% of the premium and an average subsidy among only those eligible for tax credits of 77%.
"Tax subsidies are an essential part of the equation for many people who buy insurance through the new marketplaces next year," Drew Altman, president and CEO of Kaiser Family Foundation, said in an announcement this week. "They will help make coverage more affordable for low- and middle-income people."
Research Methodology
KFF based their research on "data from the Congressional Budget Office (CBO) and the federal government's Survey of Income and Program Participation, the analysis estimates the average impact of the ACA on the individual market by quantifying how current enrollees will fare once relevant provisions of the health law are implemented. Premium data released by states to date suggest that the CBO premium projection is reliable. While subsidies and premiums will vary widely depending on each enrollee's personal characteristics, the analysis focuses on averages to provide an indication of how much overall assistance the law will provide to people buying their own coverage today."