If you're an employee who is not covered by employer-sponsored insurance, or who is currently uninsured, then you may be wondering "do I have to buy health insurance in 2014"?
As part of health care reform, beginning on January 1, 2014 most Americans will be required to either have health insurance for ourselves and our family, or pay an annual tax penalty.
This flow chart provides a helpful look at the "individual mandate":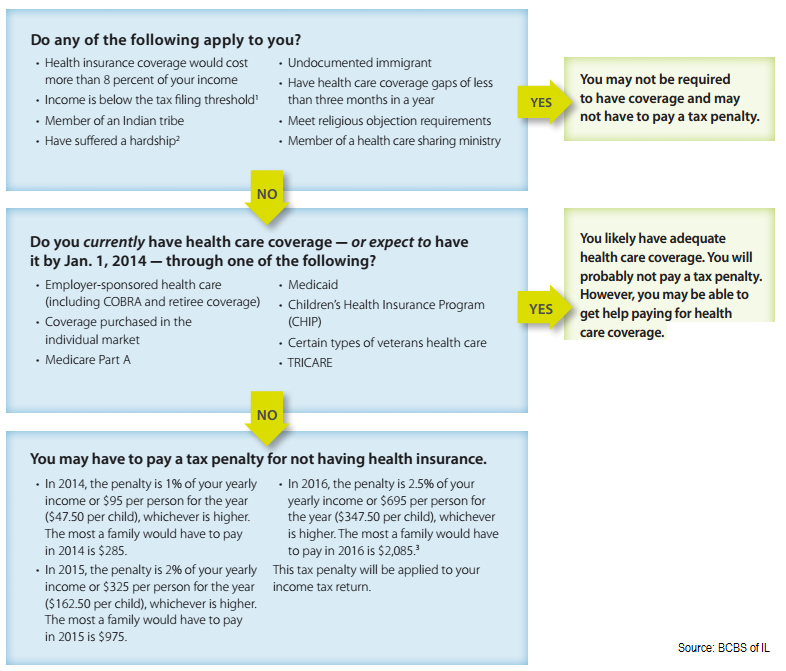 Source: BCBS of IL.
Here are other helpful articles on the individual mandate, and the tax penalty for not having health insurance in 2014: