ObamaCare is killing traditional group health insurance. And as Paul Howard stated in a recent Forbes article, that's probably a good thing. Why? Group health insurance is a BIG part of the healthcare problem.
Group Health Insurance is Broken
Group health insurance is broken because you have an employer picking a one-size-fits-all group health insurance plan for employees. Employees have NO idea what their health insurance plan is or what it covers. As a result, most employees are scared of health insurance, and don't understand the basics about their coverage such as: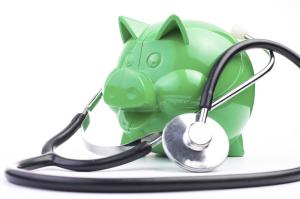 Copays
Deductibles
Coinsurance
Out of pocket max
Networks
The actual service they receive from healthcare providers
Perhaps this doesn't seem so absurd - it's the healthcare system we've had since WWII. But think about it. What if every time someone walked into a McDonalds:
They did not understand the menu,
A third party selected their meal for them, and
That same third party also paid the bill.
What incentive is there for the customer to give feedback?
What incentive is there for the restaurant to care what the customer's feedback is?
What incentive is there for cost controls?
This is how our healthcare system works under the current group health insurance, employer-model… It's broken.
The Current (Employer-Based) System is Not Sustainable
The biggest symptom that our current, employer-based system is broken is the cost.
The average cost to cover an employee with group health insurance has increased from $2,196/year in 1999 to $5,884/year in 2013. For family coverage, the cost has increased from $5,791/year in 1999 to $16,351/year in 2013. This is not sustainable for employers nor for employees.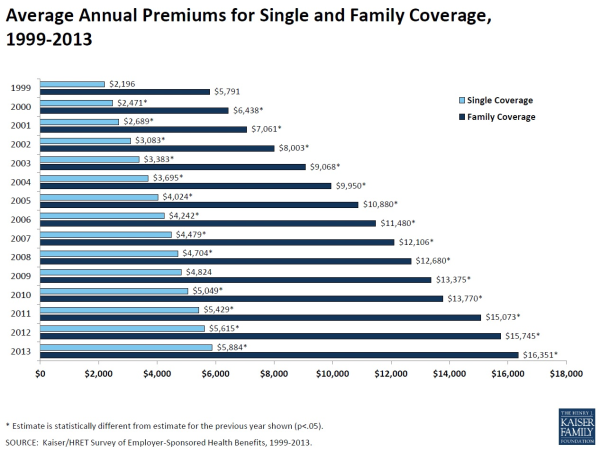 The Solution - Defined Contribution Healthcare
To deal with these increasing costs, employers have already starting shifting their employee health benefits to consumer-driven and defined contribution models. ObamaCare, which introduces the health insurance marketplaces, guaranteed-issue individual health plans, and the premium tax subsidies accelerates this shift. Additionally, ObamaCare does little to address the root problem with group health insurance and the employer-model.
A "pure" defined contribution strategy offers a solution to the employer-model that is broken. With "pure" defined contribution, the employees:
Pick the plan that best fits their needs, including the doctor

Keep their plan for as long as they want

Save money with new health care subsidies
Employers continue to offer a health benefits program that creates happy, loyal employees.
Do you agree or disagree that group health insurance is broken? Join the discussion by leaving a comment below.