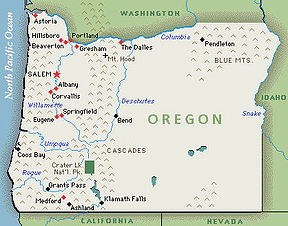 The Oregon Health Insurance Exchange will launch on October 1, 2013 as planned, however those purchasing an insurance policy in the first few weeks will be required to complete the application process with a certified insurance agent or a "community partner". Community partners consist of various groups or centers located throughout the state where people can sign up for health insurance through the marketplace. This news was reported by the Oregonian Saturday.
Many Surprised by the Oregon Health Insurance Exchange Delay
Many states have expressed that implementations and changes under the Affordable Care Act (ACA) were moving too fast, but Oregon was not one of them. Oregon was one of the first states to set up its health insurance exchange marketplace, called Cover Oregon. According to Cover Oregon, the requirement of agents and partners to help with immediate purchase of insurance is not a result of timing, but instead a precaution in working out technological problems and navigation issues that Cover Oregon expects to encounter at the beginning.
According to Cover Oregon spokeswoman, Lisa Morawski, "We want to make sure we don't overload the system and to make sure we quickly identify and resolve any bugs, but at the same time we want to open October 1." Even with this new requirement, Cover Oregon still expects 217,000 people to purchase health insurance through the exchange.
Opportunity for Oregon Agents and Brokers?
Currently, Oregon has 1,000 trained agents and 800 trained community partners to help individuals and businesses navigate through the online marketplace. According to Cover Oregon, more agents and community partners are scheduled to be trained prior to the October start date.
Cover Oregon predicts that by mid-October people will be able to purchase insurance from the marketplace independently. But the actual date on which people will be able to purchase insurance without an agent or community partner is going to depend on how many issues are found during the first few weeks and how long it will take to fix them.
Source: The Oregonian.
What do you think of the Oregon Health Insurance Exchange's approach? Is it a smart approach to minimizing issues in the first few weeks, or a barrier for people registering? Let us know your thoughts in the comments below.