The Illinois Health Insurance Exchange has announced that six carriers plan to offer individual and/or small group health insurance coverage through the new exchange. The Illinois Health Insurance Exchange will be Illinois's marketplace where individuals and small businesses can shop for health insurance plans and receive access to ACA tax premium subsidies and small business tax credits.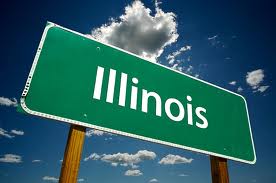 State officials expect up to 486,000 Illinoisans to purchase health coverage through the exchange in 2014. The state projects as many as 1.3 million in the state will buy an exchange-based product by 2017. The Illinois Health Insurance Exchange will open October 1, 2013, for coverage starting January 1, 2014.
Illinois Health Insurance Exchange - Six Proposed Carriers
According to the Illinois Department of Insurance (DOI), six insurers submitted 165 qualified health care plans to be offered on the individual and small business exchanges. The proposed carriers include:
Blue Cross & Blue Shield of Illinois
Humana
Aetna
Carle Foundation
Coventry Health Care
Land of Lincoln Health Inc Co-op
Missing from the list of carriers is UnitedHealth, who held 6.3% of the market share in Illinois in 2012. UnitedHealth appears to be taking a back-seat approach in many state exchanges and is only offering exchange plans in a handful of states. Source: Chicago Business
The exchange plans will be reviewed by the Illinois DOI to determine whether the plans meet required Essential Health Benefits, were underwritten under acceptable actuarial standards, and meet network sufficiency standards. Once the review is completed, the DOI will make recommendations to the federal Health and Human Services (HHS). HHS will make the final determinations by August 31, 2013.
At time of writing, proposed rates were not released. According to the Illinois DOI, rates for the Illinois Health Insurance Exchange will be available in September.