In 2011, 16 million Americans were covered under an individual or family health insurance policy, representing 6% of the US population. Over the past two years, there has been a growth in individual health insurance and "Pure" Defined Contribution health care. In the next few months, health care reform introduces several new provisions favoring individual health insurance. However, many Americans still don't realize that they can simply purchase a health insurance policy.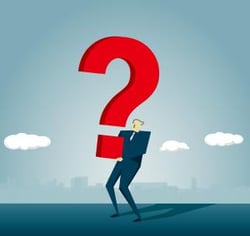 4 Reason Your Client Has Not Heard of Individual or Family Health Insurance
Here are four primary reasons why the general public is unaware of individual and family health insurance.
1. Employer-Sponsored Health Insurance Has Been the Norm Since WWII. The majority of people living in the United States today have always received employer-sponsored group health insurance as a job benefit. In 2011, 59% of the US population (149 million people) received coverage under employer-sponsored health insurance. Most people are unaware options exist because they have never had to go looking for them.
2. People think individual or family health insurance policies cost more. The average cost of an individual or family health insurance policy used to be higher than the cost of an employer-sponsored policy. Today, individual or family policies, on average, cost less than the cost of a group policy in most states. In 2012:
Premiums for coverage under an employer-sponsored plan cost $5,615/year for single-coverage, and $15,745 for family-coverage. On average, the employee paid $951/year for single-coverage, and $4,316/year for family-coverage.

Premiums for coverage under an individual health insurance plan cost $2,280/year for single-coverage, and $4,944/year for family-coverage.
3. U.S. income tax laws did not encourage it. Until recently, people wanting to purchase their own individual or family health insurance had to earn almost $2 of pretax income to have $1 left over to pay their health insurance premium. This is no longer the case now that employers are allowed to reimburse employees tax-free for health insurance premiums on individual and family policies, through an IRS-approved Health Reimbursement Account. In addition, health insurance premiums only recently became 100 percent tax-deductible for self-employed people.
4. Insurance carriers don't advertise. Advertising the availability of individual policies attracts mostly applications from unhealthy and/or unemployed people who typically do not qualify for, or cannot afford, individual health insurance. These applications are expensive to process and can cause regulatory problems for the carriers when most of them are rejected. Instead, carriers rely on a select group of agents who are trained to send in applications only from healthy applicants who can afford the premium.
Health Care Reform Causes Shift to the Individual Health Insurance Market
Experts agree that the health care reform is causing a shift toward the individual health insurance market. That is because of the:
Opening of the health insurance marketplaces for individuals (and small businesses). The marketplaces will open October 1, 2013 for coverage beginning January 1, 2014.

Federal health insurance subsidies will become available in 2014, which will lower the cost of out-of-pocket health insurance premiums for eligible individuals based on income and coverage (not offered affordable, group health insurance coverage through an employer). The subsidies are important because, as individual policies become guaranteed-issue in 2014, gross rates will inevitably increase.
What do you think... Are your clients familiar with individual health insurance? Or is it still generally unheard of? Let us know your perspective in the comments below.