On June 13, 2013, the Colorado Division of Insurance (DOI) issued a new bulletin (B-4.62) outlining updates to its Uniform Individual Health Insurance Application. The uniform application must be used by all carriers conducting business within the state of Colorado. What does this mean for HRAs and Defined Contribution? It means the HRA question has been removed from the Colorado Uniform Individual Application!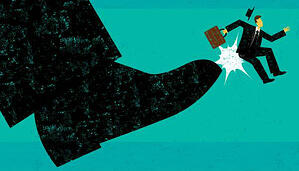 The removal of the HRA question from the Colorado Uniform Individual Application reinforces that HRAs are legal in Colorado, and reflects the growing adoption of stand-alone HRAs by small businesses in Colorado.
Background on Colorado and HRAs
While the Colorado DOI has no authority over HRAs in Colorado, it was has attempted (in the past) to slow the adoption of HRAs by small employers (with < 50 employees) that currently offer group health insurance. HRAs are self-funded ERISA health and welfare benefit plans and are not subject to Colorado state insurance law.
This change to the individual application further reinforces that HRAs (and defined contribution) are legal in all 50 states (including Colorado) for employers of all sizes.
Updated Version of The Application
Click here to view the updated application on SlideShare.
Colorado DOI Coming Around on HRAs?
Whether or not the political stance is changing, one thing is true - the removal of the HRA question on the individual insurance application removes a barrier of confusion for brokers, employers, and employees with respect to defined contribution health benefits.
What do you think? Let us know in the comments below.