Last week, a final rule was released announcing that state health insurance marketplaces may rely on what consumers report as income, if information cannot be obtained from employers or other sources. (See this article for background on the marketplace verification standards.)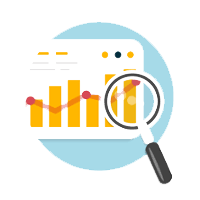 Many speculated that income reporting (which determines the amount of a consumer's health insurance subsidy) would be on an honors system, creating a financial and administrative headache at the end of the year for the administration and for the consumer.
So, we know that in the first year of operations the income reporting is allowed to be a little loose... but what is the administration doing to verify applicants' income for the health insurance subsidies?
Federal Health Insurance Marketplace Hires Credit Reporting Agency
This week, it was announced the administration hired a credit reporting agency to assist in verifying applicants' incomes, when they apply for federal health insurance subsidies and buy health insurance through the federally-run state health insurance marketplaces. The NY Times reported about this on July 9. According to their report:
Equifax Workforce Solutions, part of Equifax Inc., will provide information that is more current than on federal income tax returns.

The decision to use a commercial verification company comes in response to Congressional concern about the federal marketplace's ability to verify income in subsidy applications.

Senator Orrin G. Hatch of Utah, the senior Republican on the Finance Committee, said it was "little more than an honor system for billions of dollars of premium subsidies."

Equifax has a 12-month contract, and must provide income verification in "real-time."