Implementation of any health benefits program, including a Health Reimbursement Account, is key to the success of the benefits program. Educating and onboarding employees in a positive way makes plan management more successful in the long-term -- for both the business and for employees.
Your small business has gone through the process of researching health insurance options, selecting a stand-alone Health Reimbursement Account (HRA) as your benefits platform, designed your Health Reimbursement Account, and completed plan setup with the HRA software provider.
The final, and perhaps most important, step is to implement the business's stand-alone Health Reimbursement Account. In the implementation phase, your small business will enroll employees, educates employees, and prepare payroll for reimbursing employees after they submit claims for their premiums and medical expenses.
Here are five (5) easy steps to successfully implement a Health Reimbursement Account. These steps don't necessarily need to be completed in this order.
Implementation Step #1: Enroll Employees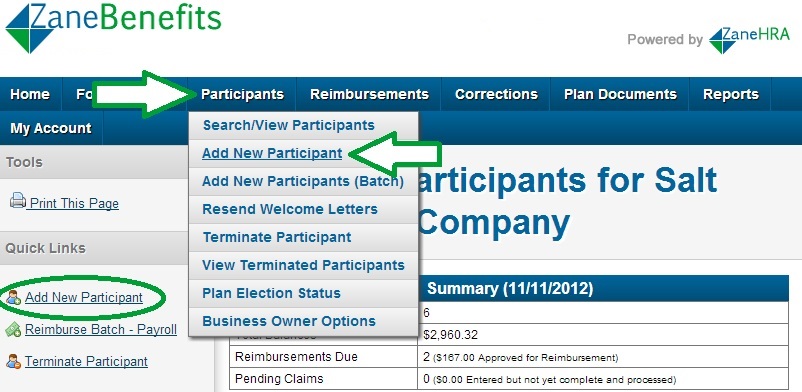 After setting up your Health Reimbursement Account and downloading your HRA plan documents, the first step is to enroll employees online.
With HRA Software, this is a simple task of entering basic personal information and enrolling them in their HRA Class.
Implementation Step #2: Educate Employees
After you enroll employees, your HRA Software provider should provide the business a tool kit to help employees understand:
The benefits of a Health Reimbursement Account (e.g. What is an HRA? How does it work?)
The benefits of individual health insurance and an HRA (e.g. vs. group health insurance)
How to request reimbursement and take advantage of the benefit
How to get questions answered if they have them
Because let's face it; even though an HRA benefit is awesome, many employees are not familiar with choosing their own policies. For this reason, look for an HRA Software provider that:
Provides a custom on-boarding process
Provides an instant, electronic way to send HRA Welcome Kits to employees

Provides an online help and support center with tutorials for employees and the business

Has a responsive support team knowledgeable about HRAs and health care reform
All of these activities will contribute to employees' understanding and happiness with a new way of receiving employee health benefits.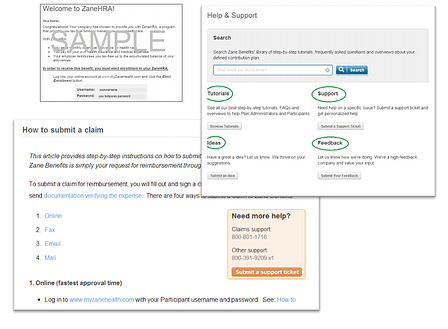 Implementation Step #3: Provide a Health Insurance Broker to Help Employees Select Insurance
With stand-alone Health Reimbursement Accounts, employees purchase their own individual health insurance. This can be a new experience for some employees. Providing a health insurance broker or consultant to help employees select and purchase plans will help guide employees through the application process. This will also help employees choose plans that best fit their individual or family needs, such as keeping the same network of providers.
Once employees select individual health insurance policies, they will submit claims to your HRA Software provider to approve reimbursement amounts.
Implementation Step #4: Plan for HRA Reimbursements
Decide how your business will issue tax-free HRA reimbursements to employees. Common ways include on payroll or by separate check. Then, set up a line item in your payroll system. The HRA line item will be classified as a tax-free business expense reimbursement.
The HRA Software provider should integrate with any payroll system, and HRA Software reduces health benefits administration to 5-10 minutes per month-- simply add approved reimbursements to paychecks.

Implementation Step #5: Communicate with Employees Early-On & Frequently
Keep the communication open between HR and employees, and check in frequently. Many businesses make assumptions about what employees prefer or understand when it comes to benefits. By keeping communication open, you can address questions early-on in the transition, and measure their overall satisfaction in the long-term.
What are your tips for implementing an HRA?