Business Info:
The Higgins Insurance Group, Inc. was founded in 2013 to offer employers customized health benefit solutions. With over 20 years of industry experience, President and Founder Bill Higgins works with clients on developing a long term strategy of managing costs, increasing employee satisfaction, and deploying a benefits program that is "best in class".
The Higgins Insurance Group, Inc. helps employers "recalibrate your compass" and find cost-effective solutions within the changing health benefits landscape.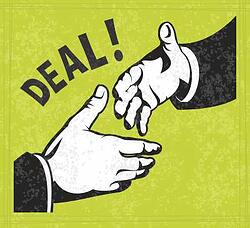 Website:
Location:
Rockland, Massachusetts | Greater Boston Area
Contact:
Bill Higgins, President & Founder
617-872-9944
Partnership Overview
Bill Higgins partnered with Zane Benefits in 2010, and continued his partnership with Zane when he founded The Higgins Insurance Group in 2013. The Higgins Insurance Group utilizes Zane Benefits software platform to offer custom and flexible employee benefits solutions.
Benefit Services & Solutions
The Higgins Insurance Group works with businesses of all sizes in the Greater Boston area, helping employers who want to think outside the box and be recognized as an innovative and reputable employer.
The Higgins Insurance Group specializes in:
Group Health
Dental
Life
Disability
Voluntary Benefits
Health care reform
Compliance
Custom, cost-saving solutions
The Zane Partner Experience:
According to Bill Higgins, President and Founder, "I chose to partner with Zane Benefits because of the ease of administration, the depth and scope of the technology, and the ease of implementation for clients.
"Zane Benefits solutions have enabled us to offer cost-effective solutions to employers that in turn, help them successfully run their business."