Many small businesses, start-ups, and the self-employed intrinsically know the value of small business health insurance for themselves and employees. And because of this, small businesses offer health benefits for themselves and employees by purchasing a group health insurance plan, individual policies or a defined contribution health plan. But what is the value of health insurance and why do we need it? It may sound obvious or overly-simple, but small businesses don't always understand the basic purpose of health insurance or how it works.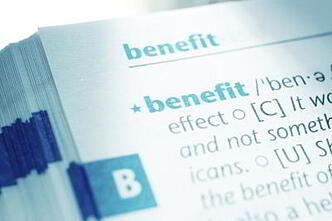 In this article, we've provide an overview on three ways health insurance helps protect the self-employed and small business owners (and their employees):
Protects finances

Protects health

Protects the small business
Value of Small Business Health Insurance #1: Health insurance protects your finances
Health insurance protects the finances of you and your employees. How? Having insurance entitles you to discounted rates for medical care because insurance companies negotiate rates with health care providers. Without coverage, the fee charged for a regular office visit can be twice as high for the same service with coverage.
Additionally, health insurance helps protect you from unexpected medical costs. Even if your health plan requires you to pay certain costs out of pocket, being covered can help save you from bankruptcy in case of injury or hospitalization.
According to a Harvard University study, medical expenses is the biggest cause of bankruptcy, representing 62% of all personal bankruptcies (2010). While having health insurance doesn't prevent medical bankruptcy 100%, it does help mitigate the costs of expensive medical treatments or injury.
Value of Small Business Health Insurance #2: Health insurance protects your health
Generally speaking, health insurance improves your access to quality care. As a member of a health insurance plan, you gain access to a broad network of health care providers. Health insurance also provides you critical care. While uninsured patients will often get emergency-room care and be billed after wards, did you know they may not get important treatment for a life-threatening chronic condition without an up-front payment?
Health insurance also encourages a healthier lifestyle for you and your employees. For example, your employees may be more likely to take advantage of regular checkups and preventive care if they know it will be free or a low-cost co-payment. This contributes to healthier employees, more productive work and fewer sick days.
Value of Small Business Health Insurance #3: Health insurance protects your business
For a small business owner or self-employed person, health insurance shields your business from personal medical costs. An unexpected personal medical expenses can be devastating on your business. By limiting personal liability for medical costs, health insurance can help keep your business operating during times of illness.
Small business health insurance also helps you hire and retain the most talented workers. Offering small business health benefits, including a defined contribution health benefits plan or stand-alone health reimbursement arrangement, is valuable enticement in a total compensation package.
What do you see as the value of small business health insurance for owners and your employees? Let us know in the comments below.
Photo credit - iStock