The Oregon Health Insurance Exchange, called Cover Oregon, will be Oregon's marketplace where individuals and small businesses can shop for health insurance plans and receive access to tax credits and subsidies. This week Cover Oregon was one of the first states to release anticipated information about their training and registration program for insurance agents.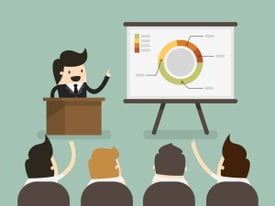 According to the Exchange's release on May 2, 2013, insurance agents who become affiliated with Cover Oregon will be able to sell all plans that are offered through Cover Oregon and receive commission.
The Exchange says the initial online course will take less than one hour to complete. Completion of the online course will lead agents to a registration form for the in-person, full-day training session, where specific dates and locations will be available. The release noted that space for the in-person training sessions is limited, and registration is first-come, first-served. Agents will be required to complete the online course one time only.
Agents interested in the online training can find more information here.
Below are the training requirement details from Cover Oregon's website:
Oregon Health Insurance Exchange: Initial Online Agent Training
Self-paced, general overview about Cover Oregon, insurance exchanges and the Affordable Care Act (ACA).

Should take less than one hour to complete and can be viewed as many times as you would like.

Once completed you will be able to register for the required in-person training – space is limited at each session and filled on first-come basis.
Oregon Health Insurance Exchange: In-Person Agent Training
Comprehensive, full-day session covering the technical information agents need to assist individuals and small employers with application for eligibility and sorting and filtering plan choices for enrollment.

There will be a $25 charge per agent to cover the cost of food and beverage for the full-day, in-person session.

Agents will receive eight hours of continuing education credits upon completion.

Captive agents and insurance carrier staff are welcome to review the online course but should contact their company for details regarding Cover Oregon training for carrier staff.

Participants must be a licensed producer to attend the in-person training.
Click here for the Source (Cover Oregon webpage)