Today, the Centers for Medicare and Medicaid Services (CMS) released simplified versions of the health insurance exchange applications for individual and family coverage. CMS says the application will 1) provide a single point of entry to purchase insurance on the health insurance exchanges (also called the Marketplaces) and 2) assess eligibility for financial assistance including Medicaid, CHIP and the advance payment of premium tax credits.
Health Insurance Marketplace Application Revisions
According to CMS, the health insurance marketplace application for individuals without health insurance has been reduced from twenty-one (21) pages to three (3) pages, and the application for families was reduced by two-thirds. These changes were the result of the public comment and review period that occurred this spring, after a draft application was released in February 2013 (see the draft health insurance marketplace applications here).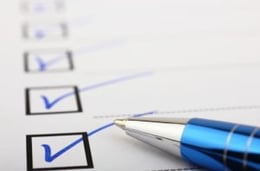 The revised health insurance marketplace applications released today include these three (3) versions:
Individuals Seeking Financial Assistance (Short Form)

Families Seeking Financial Assistance

Individuals & Families Not Seeking Financial Assistance
According to CMS Acting Administrator Marilyn Tavenner in a press release dated April 30, 2013, "Consumers will have a simple, easy-to-understand way to apply for health coverage later this year. The application for individuals is now three pages, making it easier to use and significantly shorter than industry standards. This is another step complete as we get ready for a consumer-friendly marketplace that will be open for business later this year." Source: CMS.gov.
Consumers will be able to apply online, by phone or by printed form when open enrollment starts on October 1, 2013. The online application will be dynamic based on the consumer's responses, and will streamline and shorten the application process even further.
We've embeded the revised applications from CMS' website below for your convienence. Is this an improvement? What do you think of the applications released today? Are these in line with industry standards as CMS states? Let us know in the comments.
Application for Individuals Seeking Financial Assistance (Short Form)
Application for Individuals & Families Seeking Financial Assistance
Application for Individuals & Families NOT Seeking Financial Assistance
Source information: Click here for the PDF applications via CMS' website.