The majority of Americans are still unsure how the Affordable Care Act (ACA) will impact them. These are the findings from Kaiser Family Foundation's March 2013 Health Tracking Poll. Here are the highlights of the March poll.
Affordable Care Act - Unsure of Personal Impact
According to the poll, two-thirds of the uninsured and a majority (57%) of Americans overall say they have too little information to know how the Affordable Care Act will impact them.
Affordable Care Act - Unaware of Medicaid Expansion & Insurance Marketplaces
Generally, the public is not aware or knowledgable on the decisions states are making about ACA Medicaid expansion and establishing state insurance marketplaces. The poll found 78% did not know enough about their state's decision to participate in Medicaid expansion, and 48% knew nothing about their state's decision for the health insurance marketplace.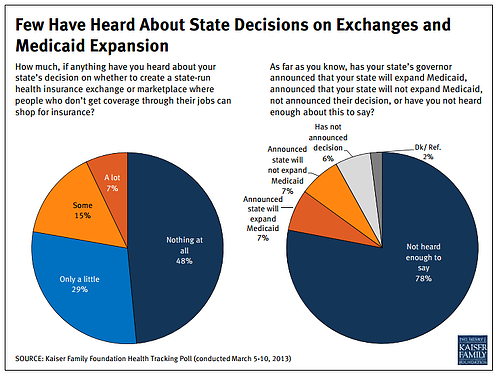 Affordable Care Act - Favorable/Unfavorable
According to the poll, the country remains fairly evenly divided on the ACA, with 40% holding an unfavorable view of the law and 37% holding a favorable one.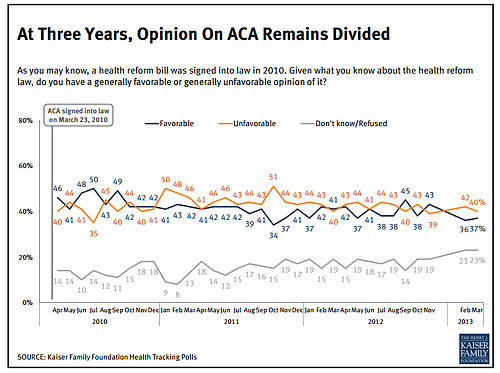 Affordable Care Act - Future Personal Impact
Looking ahead, the public's expectations about ACA's likely impact on their own families tends to be more negative than positive, with 29% saying the ACA will make them worse off, 21% saying it will make them better off, and four in ten saying it won't make much difference.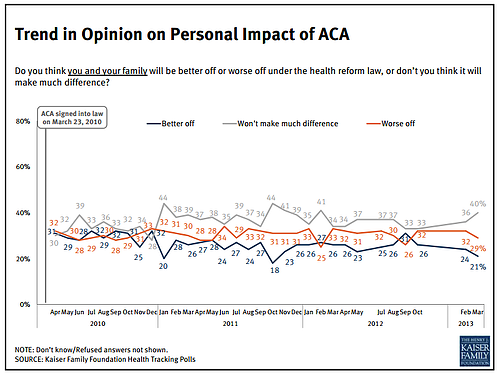 Affordable Care Act - Most Popular Provisions
The most popular provisions of the ACA, including tax credits to small businesses and the closure of the Medicare drug coverage gap known as the "doughnut hole," remain among its least widely recognized, while the law's least popular provision, the individual mandate requiring most people to obtain health coverage, is its most widely recognized.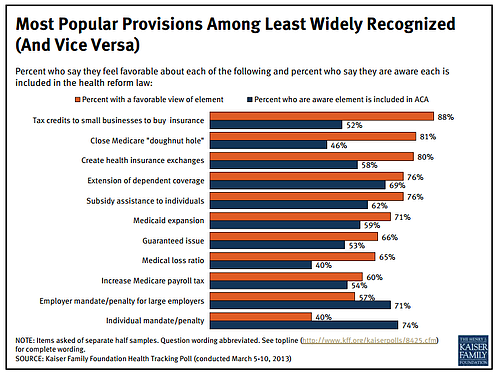 Read the full Kaiser Family Foundation Health Tracking Poll here.
Does this reflect what you're seeing with your clients, and in your community? Let us know in the comments.