Starting in 2014, as part of the Affordable Care Act (ACA), health insurance coverage for individuals and small businesses will become available through new state health insurance marketplaces.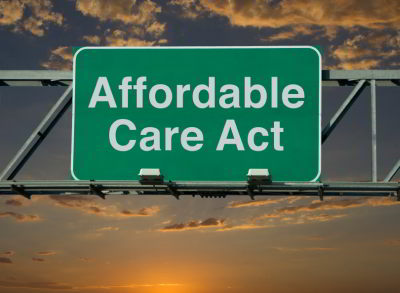 As a recap, all states have three options for setting up a state health insurance exchange for 2014:
Build a State-Based Exchange

Enter into a State-Federal Partnership Exchange

Default to the Federally-Facilitated Exchange
Illinois has been conditionally approved by the Health and Human Services (HHS) to offer a state-federal partnership exchange.
Illinois Health Insurance Exchange - What is It?
The Illinois Health Insurance Exchange will be jointly operated by the State of Illinois and the federal government. The state intends to manage the plan management functions and consumer assistance. Initially, they will utilize federal support for IT functions. Illinois is actively working to transition to a state-based exchange in 2015.
According to the Chicago Tribune, "When the online marketplace goes live later this year, people without health insurance will be able to sign up for coverage from one of more than 250 health plans offered by as many as 16 insurance carriers — most with the help of a government subsidy." (Feb. 14, 2013, Chicago Tribune)
Illinois officials estimate approximately 486,000 residents statewide will obtain insurance through the exchange in 2014, and 1 million by 2016.
Illinois Health Insurance Exchange - How Was It Formed?
On July 14, 2011, Governor Quinn signed Public Act 97-0142, the Illinois Health Benefits Exchange Law. This legislation authorized Illinois to establish its own health insurance exchange for individuals and businesses with 50 or fewer employees. However, in July 2012 the Governor began moving in the direction of a state-federal partnership exchange.
On February 13, 2013, Illinois received conditional approval from HHS to establish a partnership exchange. Final approval is contingent upon the state demonstrating its ability to perform all required exchange activities on time; complying with future guidance and regulations; signing a memorandum of understanding (MOU) with CMS outlining the roles and responsibilities for the state's operation of plan management and consumer assistance functions; and signing an MOU with Illinois' Medicaid agency to define the roles, responsibilities, and coordinated work shared by both agencies until an exchange entity is created.
Illinois Health Insurance Exchange - How Will the Exchange Work with Insurance Brokers?
Final information has not been released on the role of insurance brokers in the exchange. However, as with many other state exchanges, brokers will likely be required to take training courses and be certified to sell insurance products offered through the Exchange.
The certification process may include the following requirements:
Completion of one-time background check

Completion of an initial Navigator training program that covers both the Exchange and insurance affordability programs

Passage of an initial training exam

Completion of retraining every 12 months and passage of a recertification exam
It's also not confirmed how commissions will be distributed to brokers through the exchange, however some speculation is that commissions will be paid out by the insurance carriers and not the Exchange itself, essentially leaving in place the current business model for insurance agents.
For more information on the State's planning efforts see: HMA Illinois Navigator Program Design Final Report.
What have you heard about broker commissions through the Illinois Health Insurance Exchange? Let us know in the comments.