According to Kaiser Family Foundation's February 2013 Health Tracking Poll, public and political support of the Affordable Care Act (ACA) is down.
According to the poll, 42% had unfavorable views, 36% had favorable views and 23% had no opinion (don't know/refused).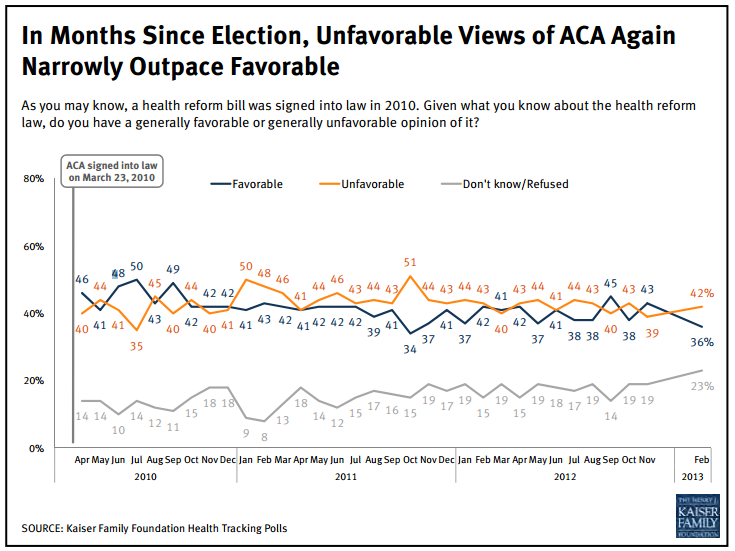 Support for ACA decreased politically as well: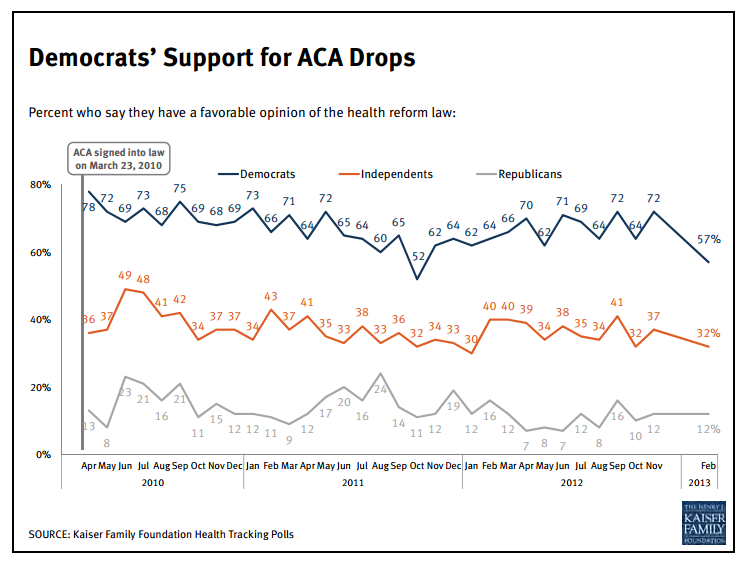 Of interest is that "no opinion" (don't know/refused) increased to 23%, the highest in Kaiser polling since the law was enacted in 2010. Why? While the data isn't decisive, it may be that health care reform is out of the political and media spotlight post-election. According to KFF's survey, Americans base their impressions of health care reform law from the media (45%), their own personal experience (22%), or friends and family (14%).
Do you think this dip in support of ACA and health care reform will be long-lasting? Do your clients or employees understand health care reform? Let us know in the comments below.