Having the right health insurance for you and your family is extremely important. In order to help you find the plan that fits your needs, you need to understand the different health insurance terms used by health insurance companies. Here are 73 health insurance terms you should be familiar with. Knowing these insurance terms will prepare you for evaluating options available in the new Health Insurance Marketplaces coming in October 2013.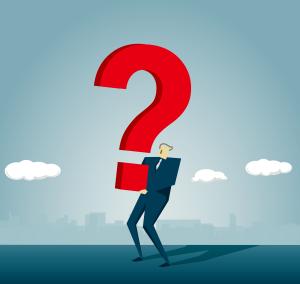 73 Health Insurance Terms You Should Know
Accident Insurance - A type of insurance enabling the policy holder to get a certain sum of money in case of body injury damage due to an accident.

Accidental Death Benefit - A benefit on a life insurance policy that equals the value of the policy. It is payable in addition to other benefits in the event of an accidental death.

Admission - An inpatient or overnight entry into a hospital, skilled nursing facility, birth center or mental health center.

Adult Wellness - Covered services for routine health care screenings and check-ups to prevent illnesses, disease or other health problems.

Agent - An individual salesperson who is licensed to sell insurance and represent products and plans for one or more insurance companies (carriers).

Allowed Charge - Discounted fees that insurers will recognize and pay for covered services. Insurance carriers negotiate these discounts with providers (i.e. physicians and medical facilities) in their health plan network. The participating network providers agree to accept the allowed charge as payment in full for covered services. Each insurer has its own schedule of allowed charges with providers.

Annual Limit - A cap on the benefits the insurance company will pay in a year while you're enrolled in a particular health insurance plan. These caps are sometimes placed on particular services such as prescriptions or hospitalizations. Annual limits may be placed on the dollar amount of covered services or on the number of visits that will be covered for a particular service. After an annual limit is reached, you must pay all associated health care costs for the rest of the year.

Basic Dental Care - X-rays (panoramic film, intraoral/complete series), sealants, restorations, tooth extraction or removal of impacted teeth.

Beneficiary - A person, institution, trustee or estate named by the policy holder to receive benefits under a life insurance policy.

Benefits - The health care items or services covered under a health insurance plan. Covered benefits and excluded services are defined in the health insurance carrier's coverage documents.

Brand Name Prescription Drugs - A brand name drug is a medication sold by a pharmaceutical company under a trademark-protected name. Brand name medications can only be produced and sold by the company that holds the patent for the drug. Brand name drugs may be available by prescription or over the counter. Check your insurance plan to see if brand name drugs are included.

Carrier - The insurance company.

Certificate of Creditable Coverage - Proof of prior insurance that may be requested by the carrier you are applying for coverage. It demonstrates uninterrupted insurance coverage. Without the Certificate of Creditable Coverage, you may have a waiting period or may not be covered for a pre-existing condition.

Certificate of Insurance - A printed contract that outlines your insurance policy and the benefits and coverage provisions. This document includes what is covered, what is not covered and dollar limits.

Claim - A formal request to an insurance company asking for a payment based on the terms of the insurance policy that is submitted by you or your health care provider (i.e. doctor).

COBRA - A Federal law that may allow you to temporarily keep health coverage after your employment ends, or when you lose coverage as a dependent of the covered employee, or another qualifying event. If you elect COBRA coverage, you pay 100% of the premiums, including the share the employer used to pay, plus a small administrative fee.

Coinsurance - The percentage of allowed charges for covered services that you're required to pay. For example, the health insurance may cover 80% of charges for a covered hospitalization, leaving you responsible for the other 20%. This 20% is known as the coinsurance. If the plan has a deductible, you pay the coinsurance for covered services after the deductible is met.

Copayment - A flat dollar amount you must pay your health care provider for a covered service. For example, you may have to pay a copayment for each covered visit to a primary care doctor. Copayments vary from plan to plan and are sometimes different depending on the type of covered service you receive.

Cost Sharing - The share of costs covered by your insurance that you pay out of your own pocket. This term generally includes deductibles, coinsurance and copayments, or similar charges, but it doesn't include premiums, balance billing amounts for non-network providers, or the cost of non-covered services.

Deductible - The amount you must pay for covered care before your health insurance begins to pay. Insurers apply and structure deductibles differently. For example, under one plan, a comprehensive deductible might apply to all services while another plan might have separate deductibles for benefits such as prescription drug coverage.

Dependent - Refers to a spouse, domestic partner if applicable, or eligible child (by birth, adoption or legal guardianship) of the contract holder.

Effective Date - The date your insurance coverage actually begins. You are not covered until the effective date.

Emergency Room Services - Evaluation and treatment of an illness, injury, or condition that needs immediate medical attention in an emergency room.

Endorsement - An endorsement is an amendment made to your Certificate of Insurance with additions or exclusions of coverage for certain benefits. This may also be referred to as a rider.

Essential Health Benefits - A set of health care service categories that must be covered by certain plans beginning in 2014. The Affordable Care Act defines essential health benefits to "include at least the following general categories and the items and services covered within the categories ambulatory patient services; emergency services; hospitalization; maternity and newborn care; mental health and substance use disorder services, including behavioral health treatment; prescription drugs; rehabilitative and habilitative services and devices; laboratory services; preventive and wellness services and chronic disease management; and pediatric services, including oral and vision care.'' Insurance policies must cover these benefits in order to be certified and offered in Exchanges. Starting with plan years or policy years that began on or after September 23, 2010, health plans can no longer impose a lifetime dollar limit on spending for these services. All plans, except grandfathered individual health insurance policies, must phase out annual dollar spending limits for these services by 2014.

Exchange - A new transparent and competitive insurance marketplace where individuals and small businesses can buy affordable and qualified health benefit plans. Exchanges offer you a choice of health plans that meet certain benefits and cost standards.

Exclusions - Medical items or services that are not covered by your insurance policy or paid for by an insurance carrier.

Explanation of Benefits (EOB) - A written explanation from the insurance carrier that explains in a detailed description of what the insurance carrier paid and did not pay for a claim. It also outlines your financial responsibility for the service. Some carriers refer to this as an EOB.

Generic Drug - A prescription drug that has the same active ingredients as the brand name drug and must meet the same quality and safety standards. After a patent of a brand name drug expires, other manufacturers may produce and sell generic drugs. Generic drugs are approved by the U.S. Food and Drug Administration and usually cost less than the brand name drug.

Guaranteed Issue - A requirement that health plans must permit you to enroll regardless of health status, age, gender, or other factors that might predict the use of health services. Guaranteed issue doesn't limit how much you can be charged by the insurance carrier if you enroll, except in some states.

Health Maintenance Organization (HMO) - A type of health insurance plan that usually limits coverage to care from doctors who work for or contract with the HMO. It generally won't cover out-of-network care except in an emergency. An HMO may require you to live or work in its service area to be eligible for coverage. HMOs often provide integrated care and focus on prevention and wellness.

Health Savings Account (HSA) - A Health Savings Account (HSA) is a financial account that works with specific health insurance plans. Your contributions to the financial account are considered "tax-free" since they are not subject to income tax when you deposit the funds and can be used to pay for qualified medical expenses as defined by the IRS. The funds in your Health Savings Account can accumulate interest and roll over from year to year. In order to use your HSA account with an insurance plan, that plan must be compatible with an HSA and meet certain federal guidelines - usually these are called "high deductible health plans".

High Deductible Health Plan (HDHP) - A plan that features higher deductibles than traditional insurance plans. HDHPs can be combined with a health savings account or a health reimbursement arrangement to allow you to pay for qualified out-of-pocket medical expenses on a pre-tax basis.

Hospital or Emergency Room Physician Services - Covered services performed by a licenses physician in a hospital or emergency room of a hospital.

Individual Health Insurance Policy - Insurance policies for individuals that are not connected to group insurance coverage (offered through an employer). These policies are for individual or families and are for those under the age of 65. Individual health insurance policies are regulated under state law.

In-Network - Health care providers (i.e. physicians and medical facilities) that are part of a carrier's provider network. These providers contract with the insurance carrier and agree to provide covered services at a predetermined cost (allowed charge). You will usually pay less for covered services by using an in-network provider.

Lifetime Maximum - The maximum amount a carrier will pay for covered services during your lifetime as defined in the Schedule of Benefits. An insurance company may impose a total lifetime dollar limit on benefits (like a $1,000,000 million lifetime maximum) or limits on specific benefits (like a $200,000 lifetime maximum on organ transplants or one gastric bypass per lifetime) or a combination of the two. After a lifetime maximum is reached, the insurance plan will no longer pay for covered services.

Limitations - A limit on the amount of benefits your insurance carrier will pay on specific covered services and expenses. Limitations are defined in your Certificate of Insurance.

Long-Term Care (LTC) - Services that include medical and non-medical care for people who are unable to perform basic activities of daily living such as dressing or bathing. Long-Term Care services can be provided at home, in the community, in assisted living or in nursing homes. Individuals may need long-term supports and services at any age. Most health insurance plans don't pay for long-term care.

Mail Order Drugs - A program that allows you to purchase prescription drugs by mail and have them shipped directly to your home. Check your prescription drug benefits to see if a Mail Order option is included as many times is cost effective option for routine medications.

Major Dental Care - Refers to root canals, all periodontal services (scaling and root planing, full mouth debridement, etc.), dentures (complete and partial), crowns and bridges. Check your dental benefits since not all plans cover Major Dental Care.

Maternity Coverage - Additional coverage for prenatal and delivery of a newborn. Most individual insurance plans do not include Maternity Coverage but some carriers do offer Maternity Coverage policies.

Medical Underwriting - A process used by insurance companies to try to figure out your health status when you're applying for health insurance coverage to determine whether to offer you coverage, at what price, and with what exclusions or limits.

Medically Necessary - Services or supplies that are needed to diagnosis or treat a health condition that meet accepted standards of medical practice.

Mental Health Services - Refers to the care or treatment of emotional or behavioral conditions by a licensed physician or mental health professional.

Out-of-Network - Health care providers (i.e. physicians and medical facilities) that are not part of a carrier's provider network. Depending on the plan, services from an out-of-network provider may not be covered or may incur a higher financial responsibility.

Out-of-Pocket Costs - Your medical expenses that aren't paid for by the insurance carrier. These costs can include copayments, coinsurance and deductibles for covered services plus all costs for services that aren't covered.

Out-of-Pocket Maximum - The maximum amount of money you will pay for covered services during a benefit period. This financial responsibility can vary from plan to plan but can include copayments, deductibles and coinsurance.

Outpatient - Medical care or treatment received in a physician's office or other outpatient facility (does not include overnight hospital stay).

Pharmacy Deductible - The amount you must pay for covered pharmacy benefits before your insurance begins to pay. A pharmacy deductible is separate from a plan's individual or family deductible.

Point-of-Service Plan (POS) - A type of plan in which you pay less if you use doctors, hospitals, and other health care providers that belong to the plan's network. POS plans also require you to get a referral from your primary care doctor in order to see a specialist.

Pre-Existing Condition - A physical or mental condition, disability or illness that exists prior to your insurance effective date. A pre-existing condition can be a limitation to your coverage, meaning you may not be issued insurance or covered for this condition. Genetic information, without a diagnosis of a disease or a condition, cannot be treated as a pre-existing condition. This term is defined under state law and varies significantly by state and carrier.

Preferred Provider Organization (PPO) - A type of plan that contracts with medical providers, such as hospitals and doctors, to create a network of participating providers. You usually pay less when you use providers that belong to the plan's network. Normally, you can use doctors, hospitals and providers outside of the network for an additional cost.

Premium - A monthly payment you make to the insurance carrier to get and keep insurance coverage.

Prescription Drugs - A licensed medicine that requires a prescription written by a provider in order to purchase the drug.

Preventive Dental Care - Refers to oral exams, bitewing X-rays, cleanings and fluoride treatments.

Preventive Medical Care - Routine health care that includes screenings, check-ups and immunizations to prevent illnesses, diseases or other health problems.

Primary Care Physician (PCP) - A physician, such as a general practitioner or internist, chose by an individual to serve as their health care professional. The providers are capable of providing a variety of health-related problems, maintain long term relationships with you, keep your medical history and records and refer to specialists as needed. Check your plan as some plans require a PCP.

Provider - Health professionals who provide health care services. It can be used to reference a physician but also includes hospitals, nurse practitioners, chiropractors, physical therapists, pharmacies, labs and imaging centers.

Qualified Medical Expenses (QME) - Qualified Medical Expenses are medical expenses, as defined by the IRS that qualify for tax-free withdrawals from a Health Savings Account (HSA). Such expenses include office visits, dental services, eye exams, glasses and contacts, hearing aids, prescription drugs, physical therapy, etc. For a complete listing of QMEs, refer to the plan benefits.

Referral - A recommendation from a health care provider for a patient to see by another health care provider for a specified reason.

Rescission - The retroactive cancellation of a health insurance policy. Insurance companies will sometimes retroactively cancel your entire policy if you made a mistake on your initial application when you buy an individual insurance policy. Under the Affordable Care Act (Health Care Reform), rescission is now illegal except in cases of fraud or intentional misrepresentation of fact as prohibited by the terms of the plan or coverage.

Rider - A rider is an amendment to an insurance policy that adds or excludes coverage for specific benefits. Beginning in September 2010, under the Affordable Care Act (Health Care Reform), exclusionary riders cannot be applied to coverage for children.

Short Term Insurance - Temporary insurance coverage for individuals that usually ranges from 30 days to six months.

Specialty Drugs - High-cost drugs that are often injected, infused or inhaled used to treat complex or rare medical conditions. The drugs normally require special storage and handling, need clinical support and limited to only a few pharmacies.

Subscriber - An individual who meets all eligibility requirements for insurance coverage and is enrolled in a medical plan. Some carriers may refer to the subscriber as a member or contract holder.

Term Life Insurance - Insurance coverage that provides death protection for a period of time (or term). Term periods can be for 1 year or 5, 10, 15, 20 or 30 years.

Tobacco Usage - Any usage of tobacco including cigarettes, cigars, pipes, snuff or chewing tobacco.

Underwriting - A process used by insurance companies to try to figure out your health status when you're applying for health insurance coverage to determine whether to offer you coverage, at what price, and with what exclusions or limits.

Urgent Care Centers - Medical centers that offer services for injuries and illnesses that require immediate care but are not serious enough for an emergency room visit. Care is usually provided by physicians, nurse practitioners, nurses and X-ray technicians. Urgent Care Center normally do not require appointments, accept walk-in patients and offer extended hours that may not be available by your physician's office.

Vision Insurance - A form of insurance that provides coverage for the services rendered by eye care professionals such as ophthalmologists and optometrists. Coverage can include items such as exams, contacts, eyeglass frames and lenses.

Waiting Period - A period of time when you may not be covered for specific benefits of your plan, or before you become eligible for benefits.

Well Child Care - Preventive care provided to a newborn or child that is not related to an illness, injury or chronic condition. Well Child Care includes immunizations, screenings and annual check-ups.
For more health insurance terms, visit the small business health insurance glossary.