Here are three (3) ways stand-alone Health Reimbursement Accounts (HRAs) disrupt the small business health insurance industry. This article is adapted from Fastcompany.com's "7 Ways to Disrupt Your Industry" (June 4, 2012).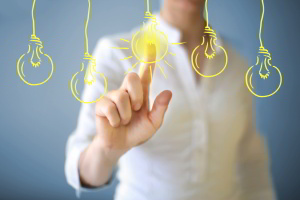 #1 HRAs Increase Health Insurance Flexibility and Options for Small Businesses
Stand-alone HRAs are health benefits paid for by an employer to reimburse medical expenses of its employees, their spouses, and dependents. HRAs are designed to give employees more choice and greater control over their health care coverage, as compared with traditional group health insurance. These five (5) HRA features disrupt the normal approach to small business health insurance, but ultimately lead to increased flexibility and options for small businesses:
Employer Control: HRAs provide financial control for the employer. Why? Employers are able to define any amount to employees' HRA allowances. With HRAs there are no minimum or maximum contribution amounts.

Employee Choice: With HRAs, employees are in full control of their health spending decisions. They can choose to use their HRA funds to reimburse medical expenses and health insurance plans of their choice. With an HRA, the employee chooses the carrier and plan that best fits their family's needs

No Pre-funding: Unlike Health Savings Accounts (HSAs), HRAs do not require a separate account to hold the funds. Therefore, there is no need to pre-fund the allowances. Employers may simply use HRA software to manage the HRA and track reimbursements, leading to cash flow efficiency.

No Participation Requirements: With an HRA, there are no minimum participation requirements that a small business must meet in order to offer an HRA. An HRA can be offered by a company of any size, even if only one (1) employee chooses to participate.

Ease of Use: With an HRA, administering health benefits simply becomes a payroll function, adding reimbursements to paychecks. Whereas group health insurance plans require the employer to invest substantial time and resources into the administration and management, HRAs are easy to administer. HRA administration can take less than 5 minutes per month, allowing HR and payroll staff to focus on other areas of the business. With good HRA software, employees also have easy only access to view their HRA balance and submit requests for reimbursements. Additionally, unlike a group health insurance plan, there are no annual renewals with HRAs and the plan design can be changed at any time.
#2 HRAs Allow Small Businesses to Get Out of the Health Insurance Business
HRAs allow small businesses to get out of the health insurance business, so they can focus resources on running and growing the business. What is meant by this? Instead of selecting the specific plan/s for employees, the employer provides HRA allowances and allows employees to shop for a policy that best fits their needs. This is a more hands off approach than the small business health insurance industry is used to. Here's how small businesses are getting out of the health insurance business with HRAs:
Step 1 - Cancel the small business's group health insurance plan (if one is offered).

Step 2 - Implement a stand-alone HRA, which gives employees monthly "health care" allowances to spend on health insurance.

Step 3 - Work with an insurance broker to assist employees in purchasing health insurance from the health insurance marketplaces, through a private exchange, or directly from a carrier.

Step 4 - Reimburse employees tax-free during payroll, up to the amount in their HRA balance.
#3 HRAs Reduce Small Business Health Insurance Costs by 50% or More
According to a recent study by Kaiser Family Foundation, the average monthly individual health insurance premium in the United States in 2010 was $215 per person. The states with the lowest average individual health insurance premiums were Alabama ($136), California ($157), Arkansas ($163), Idaho ($167), and Delaware ($169). The average group health insurance monthly premium for a single employee in 2010 was over $420, while the average group health insurance monthly premium for a family approached $1,200 (see Kaiser's report here). These rates continue to grow each year.
Why does this matter? For most employees, individual health insurance will cost less for the same level of coverage, compared to the group health insurance premium. By offering an HRA, small businesses are leveraging this value.
Further disruption comes in 2014, when health care reform requires all individual plans to be guaranteed-issue. This, along with the massive individual tax subsidies, will cause many small businesses (especially in the under 50 market) to cancel group health insurance. This further propels the shift (and disruption) in the small business health insurance industry from a small group market to an individual market.
Do you agree or disagree with these trends? What "disruptions" are you seeing in the small business health insurance industry? Let us know in the comments below.
Click here to read fast company's original article.