Child Development Company Saves on Group Healthcare Costs Using Zane's GroupHRA
Business Info: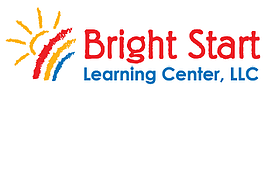 Bright Start Learning Center (Bright Start) is a state-of-the-art facility that is designed to help children, from 6 weeks to 5 years old, develop cognitively, socially, physically, and emotionally in a manner appropriate to their age and stage of development. Bright Start's age appropriate curriculum coupled with a custom designed facility and a low teacher to child ratio ensures a top tier service for the children and their parents. Bright Start was founded in 2005 and is located in Alexandria, Virginia.
Website:
Industry:
Children - Education
Contact Name:
Kerri Chase, Founder
The Challenge:
Bright Start Learning Center had always provided health benefits for its full-time employees. With significant annual increases in group health care costs, Bright Start Learning Centerneeded a solution that would allow similar health benefits solutions for its employees but also remain within budget.
The Solution:
In December 2010, Bright Start Learning Center partnered with Zane Benefits to offer a GroupHRA. This allowed Bright Start to raise their group health deductible while offering a tax deductible HRA to its employees.
Kerri Chase, Founder, states, "By opting for a higher deductible plan, and as an employer paying the majority of my employees' deductibles, we have seen overall savings in our health care expenditures. My experience with Zane has been wonderful so far. The software is quite intuitive and therefore very easy to use. Whenever I have had any questions or issues, Zane's staff has been top notch. They are a professional and friendly group of people. I couldn't be happier with my decision to switch my HRA benefit management to them."
Measurable Results:
Bright Start Learning Center obtains savings in their health care costs

Employees continue to receive same level of health care