Business Info: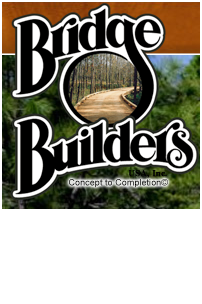 Bridge Builders USA is the premier timber bridge contractor in the United States, providing innovative and environmentally conscious construction of custom timber vehicular bridges, public access boardwalk complexes, and light duty bridges for public trails, golf courses and many other applications. Based in North Carolina, Bridge Builders has been in business for over 25 years and has constructed over a thousand projects including the longest pile-supported HS-25 vehicular timber bridge in the country. Bridge Builders' reputation is known for excellence in service, quality and integrity.
Website:
Industry:
Bridge Contractor
Contact Name:
Greg Solomon, General Manager
The Challenge:
Escalating health insurance costs were creating a financial burden for both Bridge Builders' and employees' health care contributions. Bridge Builders need a health benefits solution that was within budget and competitive for its employees.
The Solution:
In January 2012, Bridge Builders chose Zane Benefits as the long term health benefits solution for its employees. Using ZaneHealth, Bridge Builders provides monthly allowances to its employees that can be used for individual health insurance. Bridge Builders is able to provide these allowances as a tax-deductible expense, and the employees receive the funds tax-free.
Greg Soloman, General Manager, states, "Our company is saving a significant amount of money, and our employees are keeping more of their dollars each month by not having mandatory deductions to cover their portion of our old group health premium. Working with Zane Benefits has been a great experience for our company. I wish I would have slowed down enough to sign on the first time I had heard about them. It would have saved us several thousands of dollars. Zane Benefits is a cost effective alternative to conventional health care benefits."
Measurable Results:
Bridge Builders saves money switching from a group health care plan to a "pure" defined contribution health model.

Employees save on health care costs by using tax-free funds to buy private health insurance.