Business owners around the country are actively researching the best way to continue growing their business while meeting the requirements of the Affordable Care Act (or "ObamaCare"). The Federal Government is quickly releasing new regulations regarding the Affordable Care Act that healthcare professionals and business owners should familiarize themselves with.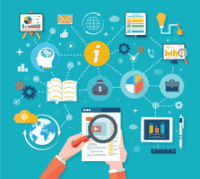 Within these regulations are many terms that can be considered "new" for readers unfamiliar with the healthcare industry. For example, below is a list of terms that are related to the Affordable Care Act. Read through and see if you know the business impact of each one.
| | | | |
| --- | --- | --- | --- |
| Affordable Care Act | Employee Benefits | Federal Subsidy | Penalty |
| Tax | Deductions | Health Exchange | I.R.S. |
| Section 105 Plan | IRS | Salary | Expense |
| Deductible | Rate Increase | Defined Contribution | PCIP |
Having a solid understanding of these terms, and many more, will greatly assist you and other's over the next 2-3 years. As an additional resource, bookmarking a Small Business Health Insurance Glossary will always help. This way if there is ever a term that you don't know the meaning of, you can simply look it up.