Business Info: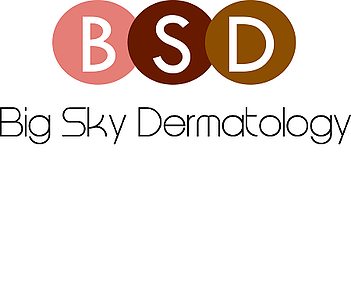 Big Sky Dermatology and Skin Cancer Specialists of Bozeman is a leading medical and cosmetic skin care provider servicing the Montana communities of Belgrade, Livingston, Three Forks, Big Sky, Bozeman, and beyond. Led by Dr. Shannon Setzer and Dr. Jason Blaser, Big Sky Dermatology utilizes the latest technology and medical advances to treat acne, alopecia areata, skin growths, eczema, hyperhidrosis, psoriasis, rashes, rosacea, and skin cancer. Additionally, Big Sky Dermatology offers cosmetic services including: Botox, cosmeceuticals, laser therapy, tissue fillers, and more!
Website:
Industry:
Medical - Dermatology
Contact Name:
Andy Ferguson, VP of Business Development
The Challenge:
Big Sky Dermatology desired to offer its employees an affordable health care plan, but was unable to find a good solution due to high group health care costs. Additionally, these plans didn't offer flexibility in health care options that Big Sky Dermatology felt was important for its employees.
The Solution:
After researching many different health care avenues, Big Sky Dermatology decided to partner with Zane Benefits in October 2012 and begin offering a defined contribution health plan with ZaneHealth. Using tax-deductible funds, Big Sky Dermatology now grants monthly allowances to their staff for individual health insurance premiums and other medical costs. Employees receive these funds tax-free and enjoy the flexibility of creating their own health care solutions.
VP of Business Development, Andy Ferguson, states, "I think defined contribution is going to be the benefits' solution of the future to control rising health care costs for employers, while also providing employees competitive health care options they all can use. The Zane staff is fantastic at follow-up. My personal account manager is always right there when I need him. We are very new to the program, yet the simple platform has made the whole transition process very easy."
Measurable Results:
Big Sky Dermatology offers health benefits for the first time using defined contribution allowances

Employees receive tax-free dollars for use on private insurance