Business Info: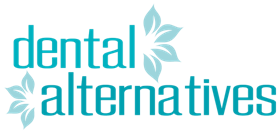 Dental Alternatives is a general dental practice located in Worthington, Ohio. Known for its state-of-the-art facility, unique patient amenities, and mercury free fillings, Dental Alternatives has become the preferred Worthington mercury free dentist for families and individuals. Led by Dr. Richard M. Delano III, DDS, MS, the office staff provides a memorable dental experience.
Website:
Industry:
General Dental Practice
Contact Name:
Patti DeLano, Office Manager
The Challenge:
Dental Alternatives had always provided health benefits for its full-time employees. With yearly significant increases in group health care costs, Dental Alternatives needed a new solution that would allow similar health benefits solutions for its employees but also remain within budget.
The Solution:
In June 2010, Dental Alternatives began utilizing the Zane Benefits Defined Contribution software to offer its employees a Defined Contribution ZaneHealth plan. Their employees may now choose individual health insurance plans from any carrier and get reimbursed for their premium costs via their pay check tax-free.
Patti DeLano, Office Manager, stated, "ZaneHealth has allowed us to lower our business healthcare costs, while also offering more health benefits to our employees. The ZaneHealth website is easy to navigate and the staff is easy to reach and very helpful.
"I believe that having a Defined Contribution health benefit is one of the reasons we have had so little turnover. We can control and predict our costs and the staff gets a flexible health care benefit that isn't normally offered in our field."
Measurable Results:
Dental Alternatives lowered health care costs while also increasing health care options for its employees.

Employees enjoy health benefits that are unique to the Dental field, resulting in very low turnover.