Business Info: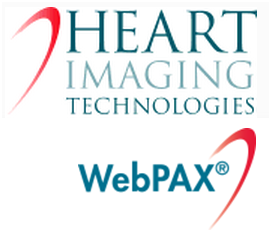 Heart Imaging Technologies (Heart IT) is based in Durham, North Carolina and was founded in 2000. The company provides web-based medical image viewing technology and services to health care systems, large hospitals and private clinics as well as drug and device companies sponsoring multi-center clinics. Their flagship product, WebPax® is the first FDA approved, zero footprint medical image PACS.
Website:
Industry:
Medical Imaging Viewing Technology
Contact Name:
Susan Adams-Judd, VP Business Affairs
The Challenge:
Heart IT had a high cost group health plan with low utilization among its employees. To continue keeping high employee retention, Heart IT looked to lower health care costs while increasing utilization among employees and dependants.
The Solution:
In January 2012, Heart IT partnered with Zane Benefits to offer their employees a new Defined Contribution health plan. Heart IT lowered group health plan costs by providing its employees with a monthly "defined contribution" that employees choose to spend. Employees use these tax-free funds towards family insurance premiums.
Susan Adams-Judd, VP of Business Affairs stated, "I have had a positive experience from getting informed about the product/defined contribution, setting up the account, and administering the account through payroll. The Zane Benefits staff is very helpful and timely with our requests. The website is intuitive and easy to use. My employees find the website easy to use as well. Our company's expectations were met."
Measurable Results:
Heart IT lowers group health care costs by implementing a ZaneHealth, a Defined Contribution plan

Employees can now afford health benefits for their dependents