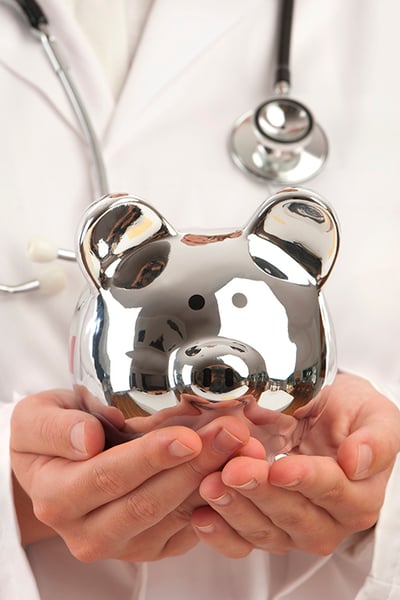 You've heard the buzz and read the statistics. Businesses across America are canceling traditional group health plans at a staggering rate. Many more businesses have never offered health insurance to begin with, due to high costs and minimum participation requirements. The vast majority of these organizations are looking to defined contribution healthcare plans as an affordable alternative.
How Defined Contribution Healthcare Works
With Defined Contribution, employers have more control and employees have more choice. Instead of an employer paying for a defined benefit such as a group health plan, they fix their costs by establishing a defined contribution.
The employer determines how much their contribution will be, and what expenses are eligible. Expenses can range from health insurance premiums, doctor visits, prescription drugs, and much more. Most employers cover a wide range of expenses to make their defined contribution healthcare plan a full health benefit package. Other employers use defined contribution healthcare to supplement existing benefits packages, or to reimburse for dental or vision coverage.
Employees like defined contribution healthcare plans because they are able to choose an individual health insurance plan that suits their needs. Once a qualified premium or expense is incurred, the employee simply submits his or her receipts (using third party benefits software) for reimbursement. Because these expenses are reimbursed tax-free, the employee saves 20 to 40% in taxes.
So, Is Defined Contribution Healthcare Right for Your Business?
By completing a Defined Contribution Readiness Worksheet, an employer will be better prepared to discuss moving to such a plan with a broker. Here are some key questions that every organization must answer in order to determine if they are ready for a defined contribution healthcare plan:
1. Does your organization have 1 or more employees?
2. Has your organization offered several plan options for employees in the past?
3. In past years, have you passed health care coverage expenses on to employees?
4. Is it important for you to maintain a consistent contribution amount and allow your employees the option to buy up for the coverage they want?
5. Are you looking for a solution that can be more automated to facilitate employee choices?
If you answered "yes" to these questions, transitioning to a defined contribution may be a good fit for your business. Discuss your options with your broker, and make sure you include a talk with a defined contribution administrator who can show you how a defined contribution healthcare plan could work for you today – or what you can do today to get ready for a defined contribution solution.