How would you change ObamaCare to improve health insurance in the US? Assuming repealing the law is off the table, which reforms to the current law would ease the burden on small businesses, brokers, employees, and the public?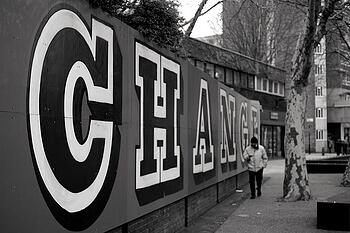 As background, last year we posted four controversial ways to improve health insurance for every American at less cost. These included:
1. Allow Health Insurance to Be Sold Across State Lines
2. Make All Health Insurance Premiums Tax Deductible
3. Make All Healthcare Providers Disclose Prices
4. End Federal Lifetime Health Benefits for Congressmen, Senators, and Government Officials
This week, Free Enterprise (US Chamber of Commerce) posted their version: 8 Ways to Improve ObamaCare. Below are the eight tweaks, changes, and reforms suggested in their article, and their key points on why this change would improve health insurance in America. To some of their points, I've added my own thoughts or questions.
Do you agree with these ideas? What would be on your list?
1) Restore the 40-hour Workweek
Key point: Businesses are restructuring their workforce and reducing employees' hours to avoid costs that could potentially bankrupt their companies. Defining full-time as 40-hours would remove the incentive for businesses to cut hours.
2) Repeal the Medical Device Tax
Key point: The expansive medical tax could lead to a slowdown in technological innovation, reduced quality of care for patients, and a hit to U.S. jobs in the middle of a sluggish recovery.
3) Remove Restrictions on HSAs and FSAs (and HRAs)
Key point: Consumer-directed plans, including health savings accounts (HSAs) and flexible spending accounts (FSAs), provide a low-cost and increasingly popular way for employees to save money when they choose lower-cost health care services and products.

To this one, I'd add: Remove the restrictions on HRAs. The restrictions on stand-alone HRAs (eg. the September Technical Release) was a huge blow to small businesses and their employees. See: New Federal Guidance Potentially Targets Lower-Income Employees of Small Employers.
4) Repeal the Health Insurance Tax (HIT)
Key point: The HIT singles out health insurance policies purchased on the fully insured market, where 88% of small business owners purchase coverage.
5) Permit Anyone to Purchase Catastrophic Plan Coverage
Key point: The catastrophic health plans cover essential health benefits and three primary care visits a year. Consumers of any age should be allowed to select the coverage of care they need.
6) Repeal Full-Time Equivalent Employees from Large Employer Determination
Key point: Repealing the reference to FTE employees and simply requiring employers with 50 or more full-time employees to be defined as "applicable large employers" would simplify the administrative headaches for businesses.

To this one, I'd ask if there would be other unintended consequences? What do you think?
7) Eliminate Auto-Enrollment
Key point: Businesses say that auto-enrollment has the potential to lead to lower-quality health care for all their employees.
8) Increase and Extend the Small Business Tax Credit
Key point: The small business tax credits have been widely underused. Initially, it was expected that the credits would cost $2 billion in 2010.

To this one, I disagree that extending the small business tax credit would make a significant difference. Small businesses are moving away from traditional health insurance - to which the tax credits apply. Small businesses are transitioning to alternatives such as "pure" defined contribution which provide much greater cost savings than the small business tax credits do now. See: Small Businesses Passing Up SHOP for Individual Exchanges, Defined Contribution.
What are your thoughts or ideas? Leave a comment below. I look forward to the discussion.