Each year, the Internal Revenue Service (IRS) evaluates expenses eligible for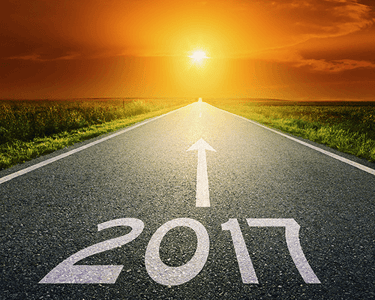 reimbursement through tax-advantaged group plans, such as Health Reimbursement Arrangements (HRAs). In some cases, the reimbursement amount varies from year to year. Here are the 2017 standard mileage rates for business, medical, and moving expenses.
2017 Standard Mileage Rates
According to the IRS announcement on December 13, 2016:
53.5 cents per mile for business miles driven (down from 54 cents in 2016)
17 cents per mile driven for medical or moving purposes (down from 19 cents in 2016)
14 cents per mile driven in service of charitable organizations (unchanged)
What This Means for Your Health Reimbursement
The IRS allows you to request reimbursement for health expenses from an HRA, like a qualified small employer HRA (QSEHRA) for medical (and related) expenses only. One of these allowed expenses is transportation relating directly to necessary medical treatment for you or your dependents.
This guideline includes costs such as ambulatory services; bus, taxi, train, or plane fares; and transportation costs of a traveling nurse or parent accompanying an ill person seeking medical treatment.
If you use your own car to transport yourself or a dependent for medical reasons, you may deduct your out-of-pocket expenses (such as gas and oil). However, if you'd rather not do the math, you can choose to request reimbursement for the 17 cents per mile driven instead. It is important to note that you cannot request reimbursement in both ways.
How Your Small Business HRA Can Cover Health Expenses
The new QSEHRA, created by the Small Business Healthcare Relief Act (SBHRA) as part of the 21st Century Cures Act, allows for reimbursement of the same health expenses as all HRAs, in addition to health premiums.
If you are covered by a group plan through your spouse's employer, you would not be able to use your QSEHRA to reimburse premiums. But the good news is that you would be able to request reimbursement for expenses like prescriptions, transportation (as outlined above), surgery, copays, medical bills, and much more. For a full list, see IRS Publication 502.
Conclusion
The IRS recently announced the standard mileage rates for 2017. This can affect your health reimbursement if you would like to claim your transportation costs for medically necessary treatments and procedures. Before you submit a claim to your benefits administration software, check IRS Publication 502 to see whether your expense is eligible.
What questions do you have about health expense reimbursement through the new Small Business HRA? Leave them in the comments below.