Ah, company benefits: The first thing you're asked about when hiring new employees. There's a good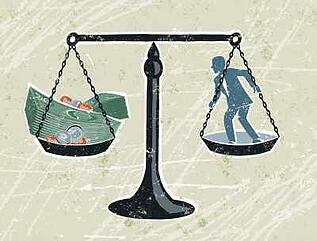 reason for it, too. In fact, the company benefits your small business offers will often be the deciding factor for many potential employees you want to hire. Since they're so important, now's a good time for you to ask yourself, "Are the benefits I am offering my employees the best?" If your answer is no, this article will be your best friend. We'll talk about 11 company benefits you have to offer and why they benefit you.
If You Want Amazing Employees, You Have to Offer Benefits
Offering amazing benefits is more than a way to keep your employees happy and healthy. They provide you with access to some of the best employees in the industry. In turn, your customers will be treated the best, and your small business will thrive.
When you offer little-to-no benefits, it's difficult to attract quality employees. So, what benefits will attract outstanding employees who will help your small business grow?
Related: 10 Small Businesses with the Best Benefits Packages
What Company Benefits Should You Offer
Though some benefits such as unemployment insurance, workers compensation, and disability insurance are required, there are other key benefits you absolutely have to have if you want to attract and retain top talent for your small business. Let's talk about which benefits those are and how they are advantageous for you.
Benefit #1: Health Benefits
All joking aside, health benefits are a must-have benefit for your employees. And whether you're reimbursing your employees for their individual health insurance premiums, or providing a group health plan, the health benefits you offer will make a big difference in the candidates you attract.
Related: Small Business Health Insurance Options for 2015
Benefit #2: Paid Vacation
Imagine working for a company who told you they do not allow you to take a vacation unless you do so unpaid - you'd just about die, wouldn't you? Paid vacation is a norm nowadays, and it keeps your employees happy, too. Without it, employees won't take any time off because they won't want to miss out on the money.
Benefit #3: Retirement
You'll have a handful of employees who will stay with you 'til the day they just can't work any more. And in all reality, they deserve some sort of retirement for their years of dedicated service. Look into retirement options for your employees in order to give them peace of mind in knowing they'll be taken care of even after they can no longer work.
Benefit #4: Mileage Reimbursement
You're not required by law to reimburse your employees for mileage pertaining to work-related private vehicle use, but it's best if you do. Why? Did you know you actually can enjoy a significant tax break for doing so? Plus, you'll find that employees get excited when they're reimbursed for using their own vehicle when doing errands because it shows them you care.
Related: The Ultimate Low-Cost Perks for Employee Retention
Benefit #5: Furthering Education
You don't need to pay for an entire master's degree, but helping your employees out with school is only going to make you look better. Additionally, many degrees will only help your employees become experts at what they're doing and keep them around longer. Think of this as a long-term and invaluable benefit.
Benefit #6: Financial Counseling
Did you know that 44% of employees say they worry about financial issues during work hours? You can hire a financial counselor, or pay for your employees to go to one, but helping your employees understand their money is another way to show your employees that you care about them outside of your company, too.
Benefit #7: Sick Leave
Your employees will get sick - that's life. And rather than expecting them to come in and infect the entire office, let them have a day or two to recuperate without being worried they won't be able to pay their bills. Offer sick leave to keep your small business healthy.
Tip: Make sure your paid time off and paid sick leave are two different things. Doing so will ensure your employees are using the correct paid time off for the appropriate time off. If they are not differentiated, oftentimes employees will still show up to work sick because they do not want to lose a regular paid day.
Benefit #8: Time Off to Vote
It's no secret that voting is an extremely important part of our lives, but how often do you hear of employers who encourage their employees to take time and vote? Make it a priority to send your employees off to the booths every chance you get.
Benefit #9: Paid Holidays
Again, employees should be able to take off days and not have it cause a financial strain. Plus, when holidays come around, your employees want to be with their families. As such, offer at least the essential paid holidays: Christmas, Independence Day, Thanksgiving, Labor Day, Memorial Day, and New Year's Day. Your employees will greatly appreciate it.
Benefit #10: Life Insurance
Life insurance is one of the greatest benefits, next to health benefits, you can provide. Why? Unfortunate events such as death happen in your employees' lives, and leaving their families with financial burdens is devastating. Offer life insurance to your employees to ensure their families' are taken care of if this unfortunate event takes place.
Benefit #11: Discounted Goods
You can provide a discount on a number of things. From gym memberships to theme park passes, giving your employees discounts on goods will encourage them to get out, have fun, and be healthy outside of your small business.
Related: The 7 Best Employee Benefits in 2015
Conclusion
The benefits you provide your employees and offer to candidates will greatly affect your small business for years to come. Offer amazing benefits to your employees in order to show them you care, keep them healthy and happy, and help your small business grow into a well-established, respectable company.
What other company benefits do you offer your employees? Comment below.