Last week, DentistryIQ featured an article from Zane Benefits' Small Business Employee Benefits and HR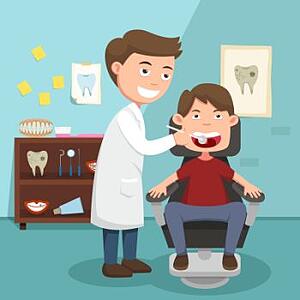 Blog about ten business management tips for dental practices. Here are the highlights from the article and where the full article can be found.
In order for a dental practice to be successful, dentists must find the balance of being outstanding and ensure their business is profitable. Though many dentists are confident in their clinical skills, knowledge on how to run the business may need some fine-tuning. As such, these highlights from the article are a great place to start.
Highlights from the Article:
A clear vision and mission helps a dental practice build a consistent brand

Use "SMART" as a goal-setting method

Organization helps practices become more efficient

Cash flow is an important indicator of your business's health

Hire candidates that fit your practice's culture

Take control of your online presence

Make culture a focus of your practice

Encourage employees and patients to give feedback

Help your employees grow their knowledge

Technology can help run your practice more smoothly
DentistryIQ is a site that provides dental professionals worldwide with a comprehensive collection of information on what is happening in the dental industry. The DentistryIQ feature titled "Wise-up Wednesday from Zane Benefits: 10 business management tips for dentists" provides tips on how to manage the business side of a dental practice successfully.
The article can be accessed via DentistryIQ's site and is a great resource for dental practices to start the New Year successfully.